A Sparking Clean Window Gives You a Better View On Life!
Commercial Window Cleaning
Whatever your type of business, we provide a professional, reliable, and efficient commercial window cleaning service. We provide a full risk assessment and method statement for every business premise that we clean. No job is too big or too small. Call us now for a competitively priced commercial window cleaning service quote.
Ask us how we can serve you.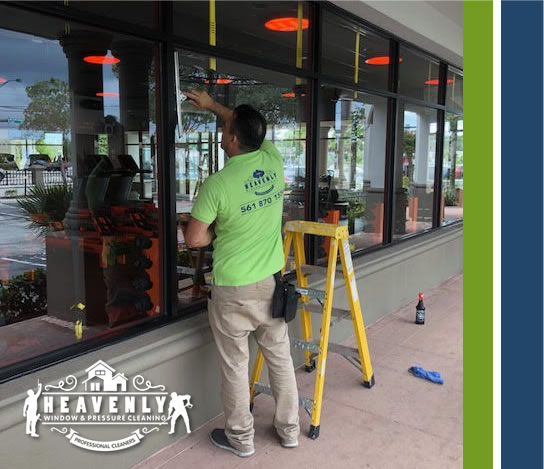 Residential Window Cleaning
When you're ready to have your residential windows cleaned, call the professionals at Heavenly Window and Pressure Cleaning. You can rely on us to give you the best results from our home window cleaning and pressure washing services. Call us now for a quick and friendly free quote.
We recommend having your windows cleaned at least twice a year, and more often if you live near the water since the salt spray builds up quickly. But we don't stop at window washing, we go further and clean your window tracks, window screens, window sills, and frames.
Before
After
like you've never seen before